Every single piece that we produce is unique and hand crafted. Consequently, we can satisfy most requests including the personalization down to the finest details.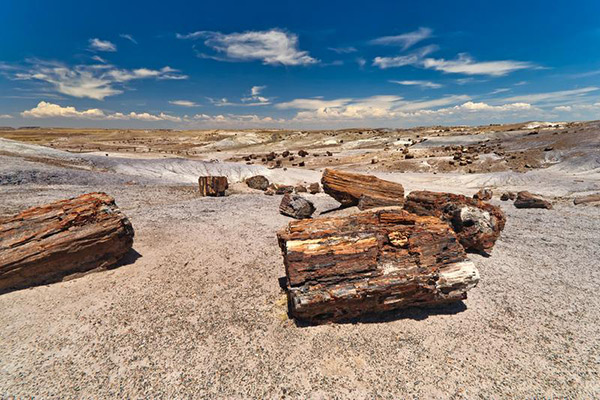 Collecting the fossil wood
We hand select our our fossil wood in 3 different sites: Indonesia, Madagascar and the Arizona Desert in the USA.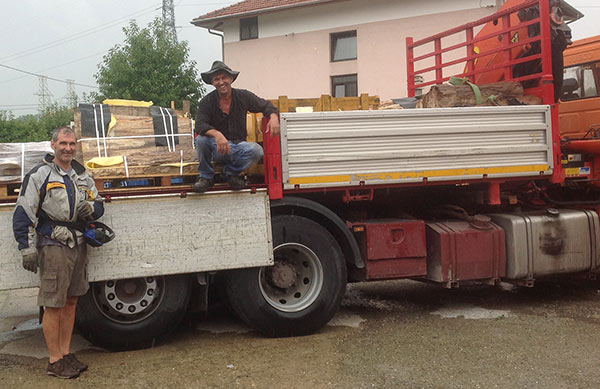 Collecting petrified wood in Madagascar and Indonesia
Petrified wood expert, Gabriele Pedretti travels between Madagascar and Indonesia in search of unique pieces of fossil wood that will lend itself best to customized furniture.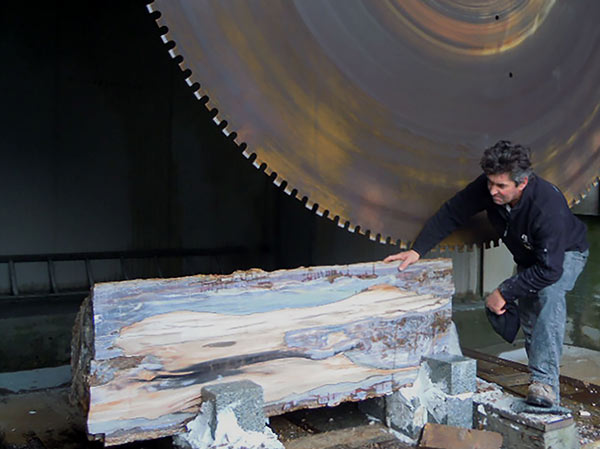 Cutting fossil wood
Our work is characterized by the use of machines for cutting and polishing and a large amount of manual hand work to achieve a high quality finish suitable for the luxury market. This allows us to produce unique pieces of work to a very high standard or craftsmanship.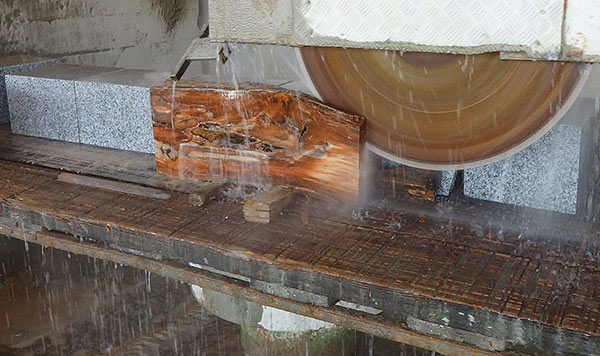 The know how
Petrified wood is one of the hardest materials found in nature. Our laboratory is among the few in the world with the capacity, knowledge and machinery capable of cutting fossil wood.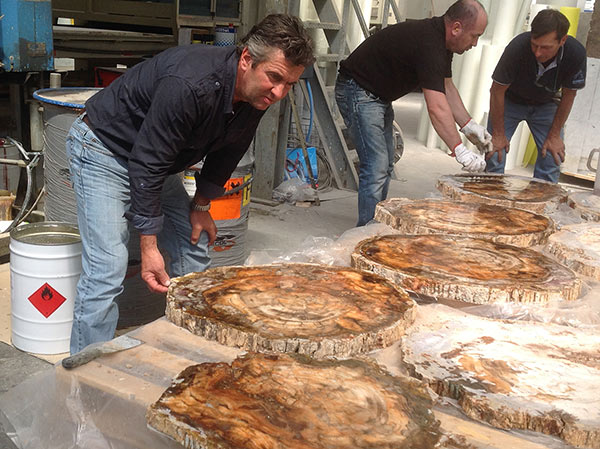 Final selection
Every single piece of fossil wood is subject to a careful manual and visual inspection by our petrified wood experts to match up the wood to a piece of furniture or design.