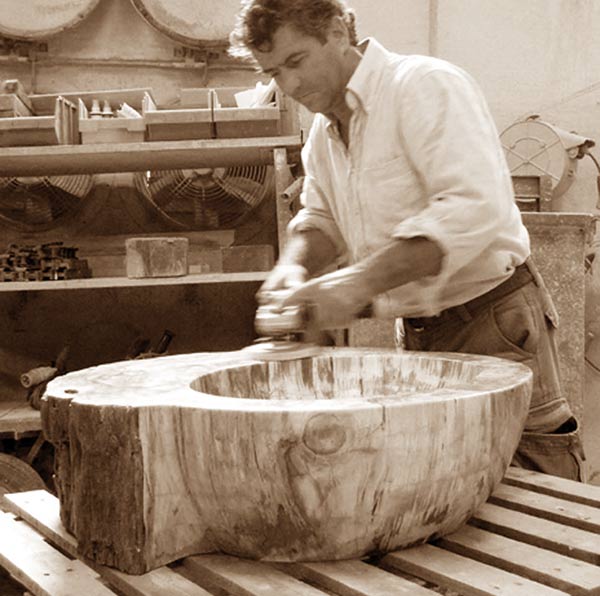 High quality hand finishing
After a worldwide search for this extraordinary material, we employ all of our experience to create a unique and timeless piece of artwork.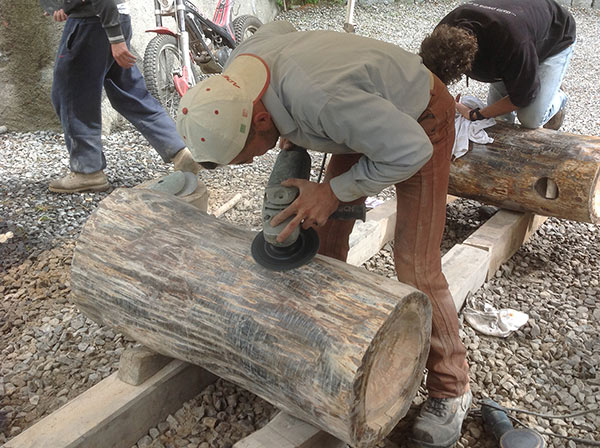 Hand polishing fossilized wood
Once we have finished the machine work, the petrified wood is then hand worked to further enhance its outstanding natural beauty.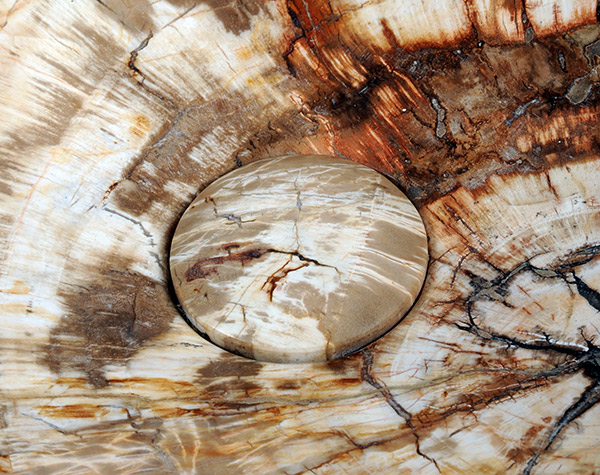 Hand finishing
To work today with the exact same trees beneath which the dinosaurs once sought shade, is a truly extraordinary experience.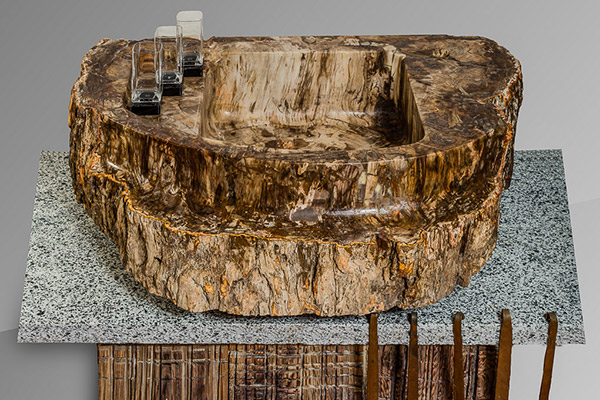 Design
Given the inestimable value of this precious material, Gabriele Pedretti designs personally each piece with the help of famous architects. As such, an already exceptional object becomes a work of art.
Fossil Design at the Orler Gallery Italy
Some of our art work and furniture have been shown in famous art galleries, including the Orler Gallery in Italy (see picture).