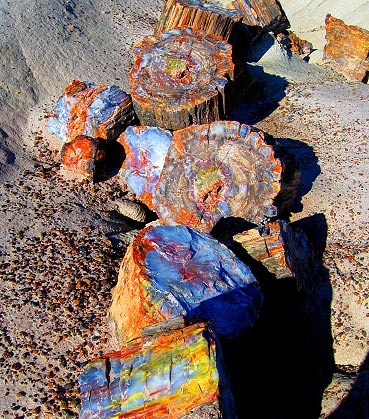 Fossil wood is used in crystal therapy. Petrified wood is used to bring healing energies that offer physical and mental benefits. Fossil wood is said to teach us patients, and help us to understand and allow are life to evolve in harmony and perfection.
Working with the energy from fossil wood is said to encourage us to live a more spiritual life in this physical world; encouraging people to respect and take care of the planet, finding a path of harmony between spirit and environment.
Many people like to use fossil wood to connect with the energy of the earth. Pieces of petrified wood are said to be ideal for this as they allow city dwellers to keep close to the vibrations of nature - even in a cement jungle.